Skip to content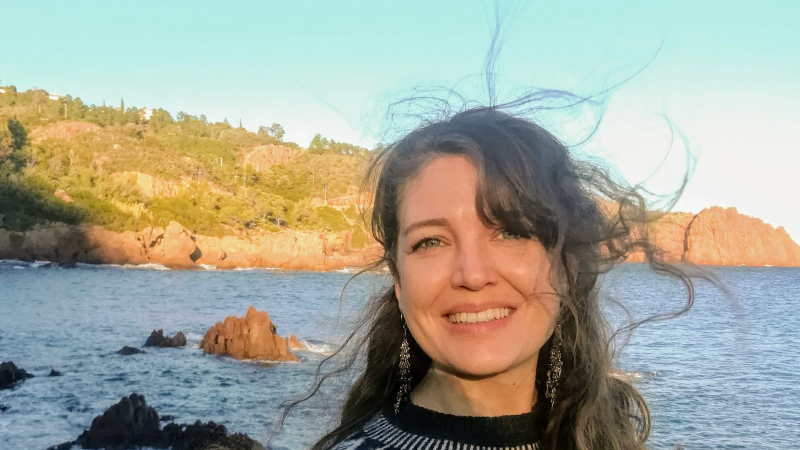 Bio
Yoga with Silvia is known to be playful, lovingly challenging, grounding and transformative. She loves all things balanced, playing with opposing elements like strength and softness, water and earth, movement and stillness, a quickening and slowing - with her roots coming from Hatha Vinyasa Yoga. Her classes are flowing, always a journey threaded by a theme seamlessly connecting the mind, emotional body and physical body. You will often be surprised by an insightful poem, story and beautiful music that you can be inspired by. Her expertise is in Hatha/Vinyasa flow, Yin Yoga and Yoga Nidra.

She believes that If we can learn this balance, this deep connection to ourselves in our practice, it will manifest also in all other aspects of life. Improving our relationship with ourselves and our inner world through yoga, meditation and self-inquiry will allow us to become more kind, accepting and loving to ourselves. And by default, this will bring about a ripple effect of kindness and compassion for others and the world.

Silvia was born in Switzerland, grew up in Denmark in a new-age community, and has lived most of her adult life in Costa Rica. She currently resides in France. She has practised yoga since 2004, became a teacher in 2010 and has been teaching full time ever since, with thousands of hours of experience. She studied with Jacqueline Chiodo, Banyan Gallagher and many other well-established teachers in Costa Rica, as well as Dagmar Spremberg from Montezuma Yoga. Currently, she is teaching in the Cote d'Azur, and offers online classes.

Yoga and Meditation are not separate, in our yoga practice we learn to focus, concentration, repetition, breathing and attention which allows us to come into a state of meditation. With a practice that works for you, you can discover endless spaciousness, personal freedom and an ability to be the authentic and magical you!

Website
Instagram

Silvia's Favourite Way to Celebrate Life:
Spending the day in the mountains, the forest or in the ocean, and ending it with a dance and a delicious home-cooked meal with loved ones.




Motto – teachers
"Those who are awake live in a constant state of amazement"
Jack Kornfield