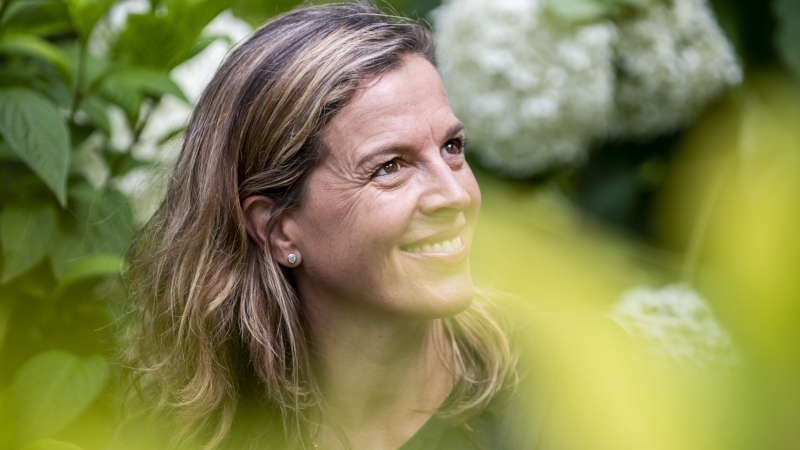 Meditation
Yoga
Psychology
Mandali Experience Teacher
Bio
Evelyne Vuilleumier comes from Switzerland and is a licensed Clinical Psychologist and Gestalt Therapist. She has a Master's in Sophrology - Consciousness Training and is a trained Learning Love Therapist. In 1999 she started with Yoga and teaches Vinyasa Flow, Therapeutic, and Yin Yoga (RYS 500) ever since. She holds consciousness-building retreats in Switzerland, Italy and Spain. In 2006 she co-founded the Center for Integrative Medicine Sihlmed in Zurich, where she worked for 15 years. Since 2000 she has had a private practice, where she offers Spiritual Psychotherapy sessions in Basel, as well as Zoom sessions. Since 2021 she teaches a 1-year further education in Spiritual Psychotherapy, which is open to different professions.
In 2005 she met her spiritual teacher, an awake being, Kranti Ananta, with whom she spent many years in Satsang. Since 2015 she teaches yoga at the Satsangs of Paul Hurcomb.

Her approach is a holistic one. Since her youth, she is driven by the quest: What more is there between birth and death? Through Sophrology, Yoga, Meditation, and finally Satsang she discovered the essence of her very nature. All her retreats are based on bringing people in contact with their Core, and guiding them home.

In earlier years Evelyne was a professional Snowboarder and won the World Cup Overall title in the Halfpipe in 1990. 1997 – 2002 she was a House-DJ in Switzerland and the USA and she still brings some special yoga and dance music to the retreats.

Her teachings are based on her own experiences and are very down-to-earth. Therefore integrating spirituality, shadow work and everyday life is the basis of her teachings.

Credentials
deepr.ch, mandali.org, byoga.ch

Website
Facebook
Instagram
Linkedin

3 things that Rock Evelyne's World
Truth, Self-Honesty, Facing the Shadow.









Upcoming retreats
7 - 10 April 2023
Easter Retreat in Silence
29 March - 1 April 2024
Easter Retreat in Silence