In this inquisitive and open conversation with George, we learn about his journey of becoming a young father, building his life and family according to his vision of a world more connected to the earth. He is also an integral part of our Mandali family, passionately taking care of our gardens and grounds. All the stunning photography in this article are by also by George.
Has becoming a father changed you, and contributed to your spiritual growth?
Yes, definitely, and at an intense speed! What comes to mind first is about being a man, stepping into my masculinity and embracing what it means to be a father and the want to provide, to create a safe space for growth, with a child on the way and arriving. I revealed myself, put my true self forward, rather than showing a mask.
Then also, seeing how nature, the garden, has been showing me how it mirrors being a parent. How natural the kids are, like an open book. Each page is so authentic and real, they don't ask anything in return, you are just able to receive them as children, as they are. It is like the garden, the forest, they just are, it's the same.
Everything I learn by being a parent, I can take to other areas of my life, my work, my relationship with my partner, my friends and the way I see the world. I see my kids interact, share their love with others, not just mum and dad, and completely trust people of different ages, and that has shown me a lot about possessiveness, and giving acceptance and freedom, to them and my partner.
I grew in every aspect, being a conscious parent, better partner, friend and having a sense of purpose in the way we are creating our life.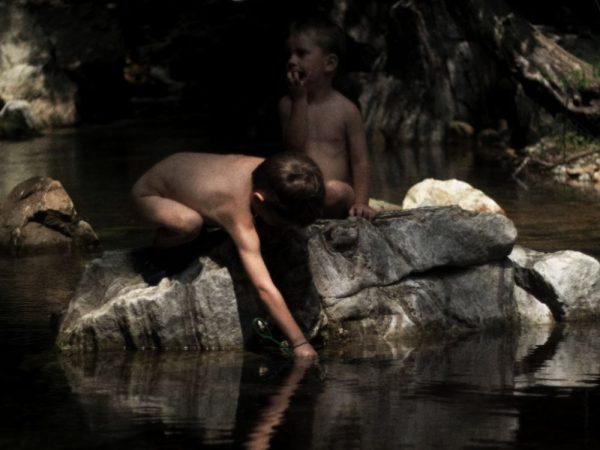 What are some things you do differently than from the way you were raised, discipline, for example?
When the kids arrived, I saw how deeply ingrained our social conditioning is about what it means to raise a family, even though I knew that the 'traditional' way is not how we wanted to do things.
Working in the garden shows me that getting away from social conditioning is simply growing new branches, going off into different directions, expanding, in a different and better way, naturally. The kids too, are new branches, different to us, and if we let them grow uninhibited, we can learn from them too. We just have to give them time and space, and be curious about who they are.
When it comes to 'discipline' it's a challenge, because I experienced it in the 'traditional' sense. I try to cancel out specific words from my vocabulary, the word 'discipline' itself, as I don't think it necessarily needs to exist. It closes doors and space kids need to develop, to push barriers and grow. If one of them is doing something wrong, like say, drawing on the walls, I check first what he is trying to create, to be interested in what he is doing, try to listen and understand his project, before I try to save the wall.
It's also so important to just be able to have a conversation, father to son, like a friend. The other day one of the boys experimented cutting his own hair for the first time, and when he realised what he had done, many hours of intense emotions followed (as you can imagine). We gave him the space to explore those feelings, and at the end I was able to talk to him, 'Hey man, that's what happened, you did it to yourself, it's gonna be fine.' It's important to create that trust.
As an artist yourself, how do you encourage creativity in your kids?
One of the boys is great at languages, so my first instinct was to push him, are you good at that? Let's get better. Then I caught myself, wait, do you want to get better? Or are you just good at that? And then having the confidence to say, 'Ok, you're good at that. And if you want to do more, we do more. But you've reached a level which was enjoyable for you, so if you want to stop, that's ok too.'
You have to be the parent, it's our job to guide them and give them the field in which to be creative and then look after the boundaries, like the shepherd. Just provide the field, and they will grow. I can't go into the field and start pushing them too much in any direction they need to explore it. I think we're able to see that in everything that they do.
You are very connected to nature and the outdoors, what are some things you do with your kids to share that passion?
We go into the forest all the time, it's just part of who we are. It's so normal, that sometimes they push back a little, they would rather go and hang out in the supermarket (to my dismay) 🙂 , do something that's the polar opposite. But the moment they are in the forest, it's obvious that it's part of their inner language. Their nature is to be outside and the forest their home. They go with the flow and know how to play and have fun, which is really nice to see.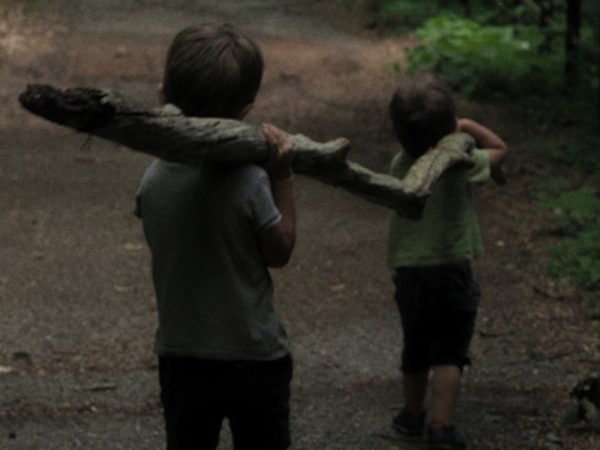 Do you wish, as a family unit in your own way, that you can help change the world a little?
I think that as a family we can be a blueprint for others, an example of how easy it can be to live in a simple way, where less is more, where we live in tune and with nature's rhythm.
Our traditional way of doing things is very ingrained in us, our consumer life-style where our values are based on economic growth is what's 'normal'. So a more holistic and wholesome approach seems like something very far removed, impossible to achieve. But it isn't, we are doing it, and others around us too. It is much easier than it seems!
If we continue to prioritise providing money, and busying ourselves with work and projects, we are actually missing the biggest opportunity for our family's and the world's growth.
I really think that the most important thing that the world needs is examples of how easy it is to do what we once did so naturally. I feel we have just overslept and we all have to wake up eventually.
There's no separation between anything that we do whether it's in an office, outdoors, or any job you have. Let's question ourselves, if it's not aligned with the benefit of the planet, our people and all creatures of the natural world, then why are we doing it?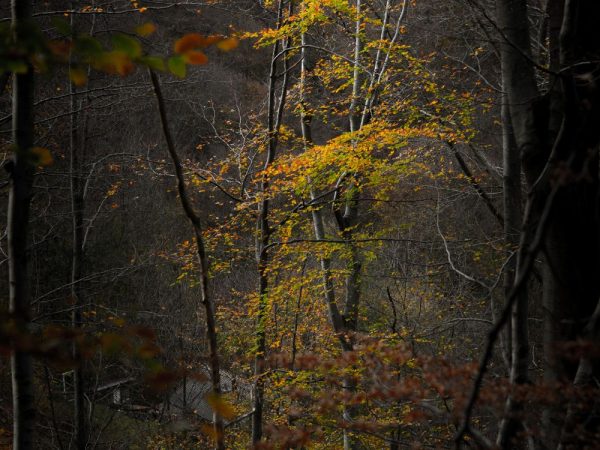 About George:
George Maddick is a passionate horticulturist with a deep understanding of the role nature plays in all aspects in today's world. Seeing how nature gives, and also what it needs, is a reminder and reflection of ways that we can improve our physical and mental health, in turn providing a healthier and more vibrant environment. He enjoys exploring boundaries in both his work and personal life, in how deep we can go in better understanding the clear messages nature is providing us everyday. In this way, we can learn to fall back in line with our most important rhythm – the one nature has provided for us.